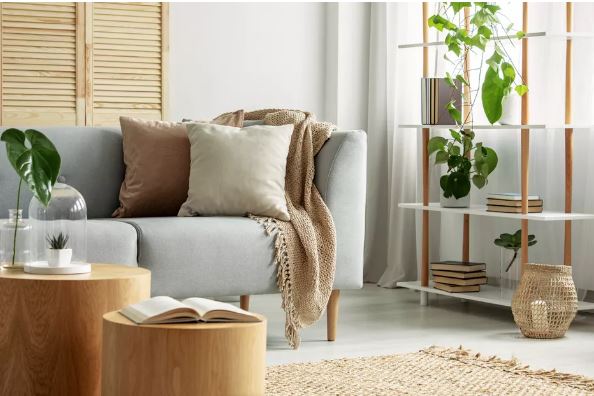 Simple Elements of Decor
Your first step should be to select a style for your home interior. This will promote the design principle of unity and harmony, thinking of the entire home with a unifying theme. It can be as simple as choosing shabby chic instead of formal or traditional instead of contemporary. From there, you can refine it to a more specific style, such as French country, Tuscan, or modern Victorian.
Balance is another principle—distributing the visual weight in a room. You can do it symmetrically, as is common in traditional interiors, or with asymmetrical balance as seen in casual interiors.
Within each room, there should be a focal point. In a living room, it could be the fireplace or a piece of art. It sets itself apart by scale, color, or texture.
Contrast and variety add visual interest to a room. Keep a rhythm in mind with repeating elements of the same color, texture, or pattern, and a progression of sizes or colors.
Tips to Get Started With Your Decor
Furnishings are a big investment and account for a large part of the budget of room decor. If you are on a tight budget, there are some items you should splurge on. The two most important pieces of furniture—likely the items that will get the most use—are your sofa and bed. Spend more on those pieces. Save on area rugs, accent tables, and wall art. A mixture of high-ticket items with less expensive options is a trick of the trade that makes the room still feel stylish without breaking the bank.
Welcome Home
Transform your home with our interior design and personal shopping services. Work with professional and highly experienced designers, to achieve your happy home effortlessly, all at a happy price.